I'm getting excited about Thanksgiving. Thanksgiving is the kick-off to the Advent season and except for Christmas, my favorite holiday.  Maybe I get excited about Thanksgiving because it is very often the first real sign of fall in our neck of the woods or maybe it's just the food. Ha! Anyway, here in northwest Georgia, we might have some cool nights and a few cool days before the end of November but we very often have a continuation of summer warmth well into November. That's the way it is this year. We are still in the high 70s and  mid-80s during the day with 50s at night. So around this area, November is when it gets cozy and fall-like and heart strings start pulling and you know it is time to gather together.
I will be cooking Thanksgiving dinner this year for a few family members and anyone else that might be alone and wants to hang out with our crew.  I have already done my fall decorating but will do some tweaking before the big feast to tone down the autumn brightness and move into the neutral zone. I usually decorate Thanksgiving with mostly neutrals such as pinecones, natural foliage from shrubs and white pumpkins because I like to have our Christmas trees up for Thanksgiving. I like to save the bright red touches until after.
Here are some of my Thanksgiving and Christmas picks I found while recently browsing in my favorite places. Some would lend themselves very well to the transition between the two holidays. Click on the photos for direct links to the items…website in the comments.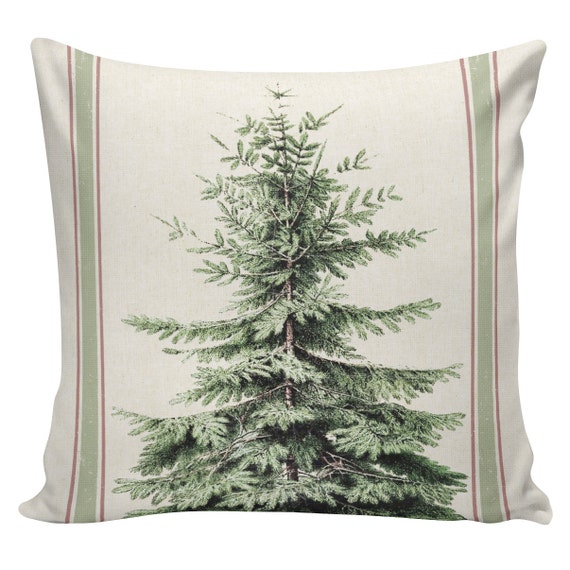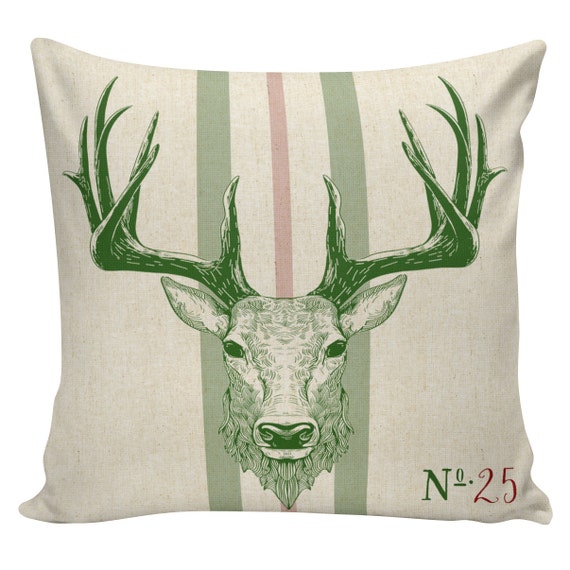 First up are these pillow covers from
 Elliott-Heath Designs 
 shop on Etsy,  which is one of my favorite go-to places for great pillow covers for any occasion or season.  These would work for fall or Christmas but perfect for that transitioning period.
These tarts from
Dreams Factory
 look like the perfect finishing touch to a Thanksgiving feast. The recipe seems easy enough for a fairly experienced cook. There is that beautiful brown butter crust (I love brown butter) and the chocolate ganache and voila!  Diana also tells you where to find the lovely tartlet pans and ramekins she used for her dreamy tartlets. I bet these would be worthy of a repeat performance on Christmas Day!
These oh so beautifully painted sugar cookies are from
Craftberry Bush
.  Her recipe is actually found on
eHow
.  Sugar cookies are my husband's favorites but for some reason mine just never turn out. Not sure why.  I am so in love with these, it would surely be worth another try. These are so beautiful, it might be difficult to eat them! For Christmas, I see Christmas trees, holly, pine cones and a wreath!
A wreath is good for any time of the year. This fun DIY paper wreath would be perfect for Thanksgiving! It would transition well into Christmas simply by removing the "Give Thanks" banner and adding an appropriate Christmas message.  DIY instructions available at
Paper Source 
Is this not the yummiest, coziest bedroom corner, ever?  This one is from 
Love Grows Wild
 and is part of the Simple Farmhouse Christmas tour.  I just had to include this one here because it is perfect for the neutral Thanksgiving to neutral Christmas transition. You should visit her page and see the rest of the room which is just as lovely. While you are at it, you should do the whole tour. I have truly been inspired on this tour.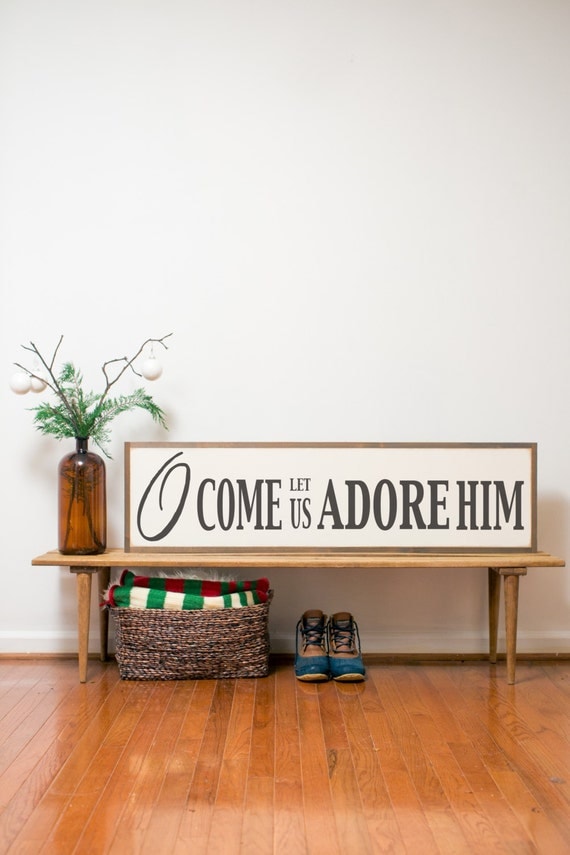 Signs are perfect for transition decor…This one from Between You and Me Signs on Etsy would be perfect.
Then there is the food…dessert anyone?  Isn't this pie the greatest?  Instructions for making this yummy pumpkin pie design are at
Kudos Kitchen by Renee
.  This is a must try just for the cuteness of it all!
That's all I have right now. Happy November!
Blessings,